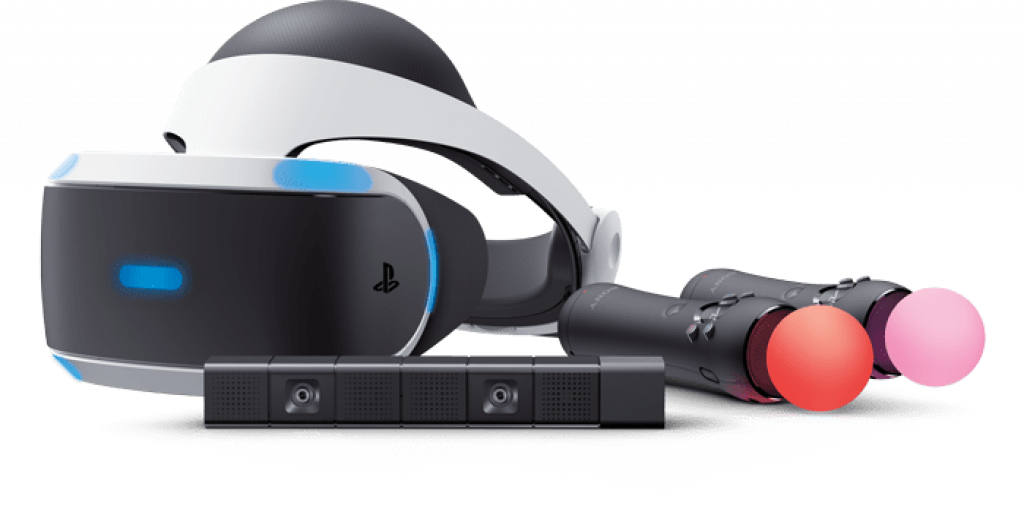 Virtual Reality Rental
360-degree vision
Stunning visuals
Description:
The PlayStation VR is the headset from Sony that will only work with the PlayStation 4 and Playstation 4 Pro.
Whilst the PlayStation VR is ultimately a device for playing games it provides an excellent experience and is available to hire with all the accessories required. The setup is relatively easy to achieve.
We have a substantial stock of PS4 consoles and PS4 Pro Consoles to rent with the PSVR and can supply technicians to set up for any type of event.
Requirement
You just need a monitor or a TV with an HDMI input.
What included
PlayStation VR Headset
2 x PlayStation Move Controller
PlayStation Camera
PlayStation VR Processor
PS4 Hire
Monitor
1 x HDMI Cable
1 x Micro USB Cable
PlayStation VR Games & Experiences
Beat Saber 
Whether you're playing the Oculus Rift S, HTC Vive Pro or Playstation VR, Beat Saber is one of the most popular games in virtual reality. Your controllers become lightsabers and your must slice boxes that are timed with some amazingly fun music. This is definite crowd-pleaser and the first experience we recommend for anyone's first taste of virtual reality. Watch out, you may work up a sweat.
Tilt Brush Minecraft
Be brave, be curious and be inventive. Your adventure starts with your imagination.
Rec Room
Join a vibrant VR community and play paintball, disc golf, charades and a host of mini games with players around the world.
SuperHot
SuperHot is a mind-blowing game. Your faceless enemies only move as fast you do. You can dodge bullets, punch enemies, grab objects to throw, and shoot. This interactive game can get intense, in a good way.
Spider-Man
Transform into Spider-Man as you run, climb and web-sling freely through the streets in this PS VR experience. Use your advanced Spidey suit to navigate the city and make the most of your abilities as you defend the city from attack.
Are you interested in Virtual Reality (VR) birthday party?
Full Managed VR Arena brought to you
If you are looking for a virtual reality birthday party for your next party or event hire us. Have a birthday party in virtual reality! Kids love virtual reality. We bring kid-friendly virtual reality games that will turn any birthday party into the most talked about event for your kid and his/her friends
Serving the entire Ottawa & Gatineau Area
We proudly serve Ottawa, Almonte, Amprior, Carleton Place, Cumberland, Gloucester, Kanata, Manotick, Nepean, New Edinburgh, Orleans, Dunrobin, Riverside South, Richmond, Stittsville, North Gower, Embrun, Gatineau and surrounding areas.
So if you'd like to hire the HTC VIVE, would like it pre-loaded with custom content or have a larger content project in mind, please call us today to discuss your requirements. We'll be happy to help!
GET IN TOUCH FOR A FREE QUOTE & CONSULTATION
Tell us what Technology Hardware you need and we'll get back to you.
VR gaming is the term used to describe a new generation of computer games with virtual reality (VR) technology that gives players a truly immersive, first-person perspective of game action